Blog
Cheapest Honda Mini Tiller FG110 only £361.00
Cheapest Honda Mini Tiller  FG110 only £361.00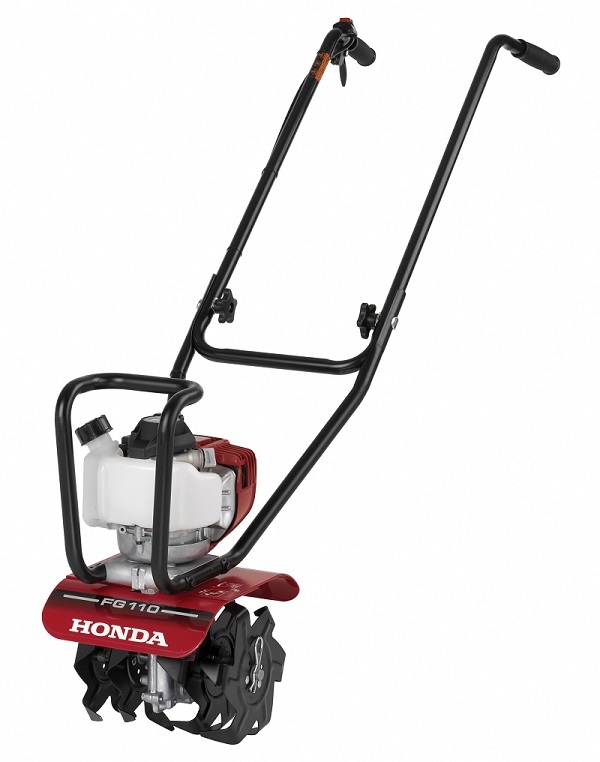 Please click here for information
The Honda FG110 mini tiller (cultivator) is a multi-purpose, lightweight, easy to use and efficient personal garden cultivator. It features fingertip controls and integrated folding handles that make it easy to use and transport.
It's 4-stroke engine is incredibly quiet and virtually smoke free and it runs on unleaded fuel, so there's no more messing about mixing fuel and oil the way you would have to with a 2-stroke tiller. The worm gear transmission provides more torque than the common screw gear used on most mini tillers. This gives increased the Honda FG 110 cultivator efficiency under heavy load. The exclusive Honda hybrid tines dig and cultivate at the same time and the FG110's lightweight and ergonomic design makes moving it around the garden a joy.
Aps-Garden-Machinery-186-wood-Street-Waltham-Forest-London-E17-3NZ-Epping-Forest-Loughton-Buckhurst-Hill-Brentwood-Romford-Hornchurch-Abridge-TootHill-Ongar-North-Weald-Harlow-Bishopstortford-Sawbridgeworth-South-Woodford-Chingford-High-Beech-Theydon-Bois-Snaresbrook-Wanstead-Walthamstow-HighField-Upminster-Thornwood-bobbingworth-Essex-London
About APS
Welcome to APS Limited Garden Machinery Online.
We would like to take this opportunity to introduce our company; we are an East London family based business first registered in 1900 established 1860.
Our History
Pamphilon & Sons was founded in 1875 by Allen Pamphilon. His business started out selling house hold goods such as pots and pans etc and fuels such as coal and paraffin from a front room of his cottage located in Wood Street.