Stihl FS 240 C-E bike handle brushcutter & strimmer dealer in and around London & Essex £580.00
Stihl FS 240 C-E bike handle brushcutter & strimmer dealer in and around London & Essex £580.00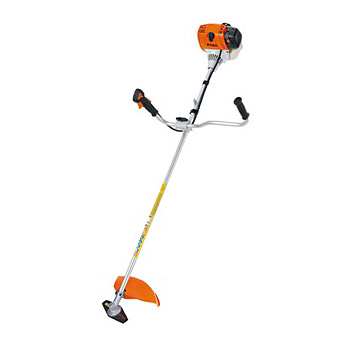 Click here for more information
The highly durable, robust and ergonomically enhanced 1.7 kW petrol brushcutter. ErgoStart simplified starting procedure for increased comfort. Powered by a low-emission, fuel-efficient Stihl 2-MIX engine. Ideal for agricultural and horticultural mowing work.
Reduced-emission engine technology
2-stroke engine with stratified charge. A fuel-free layer of air is created between the burned charge in the combustion chamber and the fresh charge in the crankcase, reducing the amount of fuel lost during the charge cycle. This results in more power with a lower weight, up to 20% lower fuel consumption than regular 2-stroke engines and significantly reduced exhaust emissions.